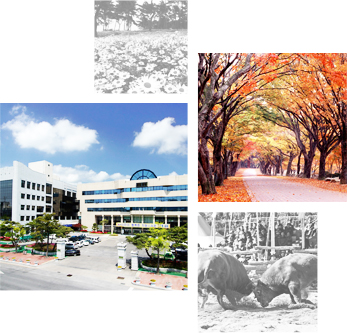 You are greatly welcome to the English webpage of the City of Jeongeup.
Our city is a beautiful place blessed with such natural gifts as Naejangsan Mountain, famous for its autumn scenery, and the crystal clear Okjeongho Lake. It is also a city of art and culture, where our proud history and tradition can still be inhaled. Jeongeup is the birthplace of Jeongeupsa, the oldest song from Baekje in existence, the Donghak Peasant Revolution, which brightened the glorious dawn of modernization, Honam Udo Nong-ak, and the Taesan Seonbi culture.
It is also a city of advanced technology and industry with excellent R&D infrastructures such as the top three national research institutes that are clustered here. Jeongeup is located in an important traffic hub with the intersection of the Honam Expressway, Seohaean Expressway and a KTX line, and is a pivotal center of distribution and logistics with great potential to grow into a leading city of Northeast Asia.
Jeongeup, a city of infinite growth potential, has the natural resources, cultural heritages and infrastructure for economic development. Our residents are working hard to establish our future based on these resources by creating complex ways by which to enrich the lives of our citizens and advancing with them toward the future.
I promise to create an era of true municipality, in which any good citizen can willingly participate in civic improvement and policy making processes.
I hope you will experience a bright future in Jeongeup.
Thank you.
Mayor of Jeongeup City