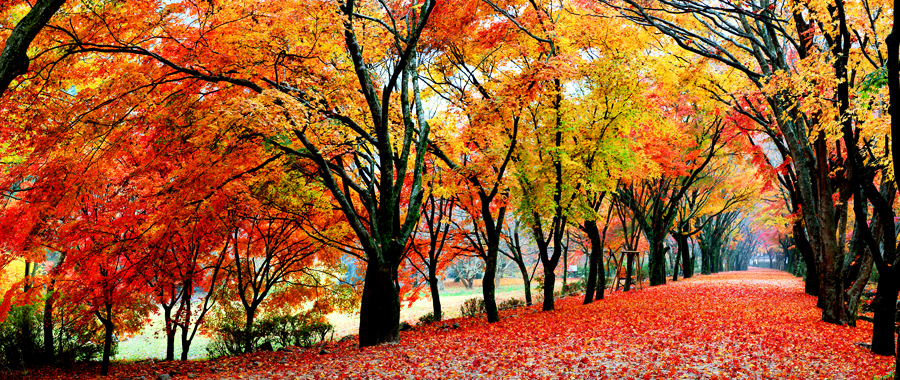 First Scenic Views of JeongeupNaejangsan Autumn Foliage Tunnel
Naejangsan Mountain was designated as a national park in 1971 as one of the Eight Scenic Views of Joseon. It is also called the Geumgangsan of the southwestern region of Korea and has long been well-known as one of the eight Scenic Views of Joseon. As a beautiful, four-season attraction, the fresh green landscape of spring, the exuberant trees of summer, the colorful foliage of autumn and the snowy landscape of winter, Naejangsan Mountain attracts more than 1 million visitors a year.
In particular, the Autumn Foliage Tunnel, one of the representative attractions of Naejangsan Mountain, amazes everyone who views the tunnel, a riot of fall color with 108 maple trees from Iljumun Gate to Naejangsa Temple.