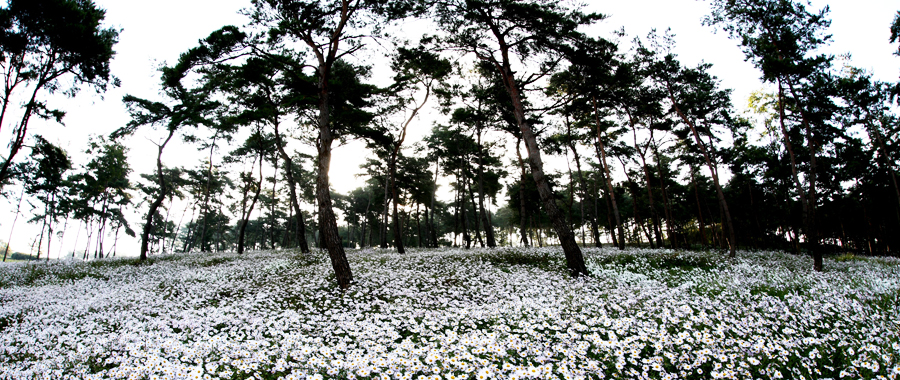 Second Scenic Views of JeongeupLocal Korean Chrysanthemum Garden in Okjeongho Lake
Korean Chrysanthemum Park, the wild flower of autumn, is located on a low range of hill area that winds along Churyeongcheon Stream in the upper region of Okjeongho Lake. With the eco-friendly park environment fit to the concept 'Slow Tour with Korean Chrysanthemum in the Pine Forest', the garden is positioned as a nationally known 'photography spot' and 'tourist attraction'.
The garden has been widely recognized as a tourist attraction and has been selected as one of five October Festivals in Korea (Korea Tourism Organization, 2012), 'Best Tourist Attractions in Korea' (Korea Tourism Organization, 2014) and 'Symbolic Flower of the Local Authority' (Ministry of Culture, Sports and Tourism, 2015).