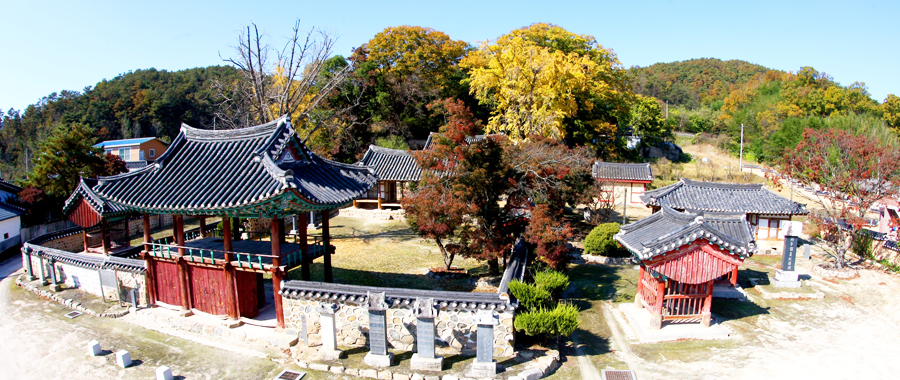 Fourth Scenic Views of JeongeupMuseongseowon Confucian Academy and Sangchun Park
Museongseowon Confucian Academy was built to commemorate the remarkable executive works by Gowun Choi Chiwon, the Confucian scholar during the late Silla period, while he worked as the Taesan governor. This Academy keeps its original structure well as the only Confucian Academy in Jeollabuk-do that was not demolished in spite of the order of the regent Heungseon Daewongun to abolish Confucian Academies in 1868.
This Academy is an historic site where Myeonam Choi Ikhyeon and Dunheon Im Byeongchan raised the Honam righteous army against the Japanese invasion in 1906, the next year after the Protectorate Treaty between Korea and Japan.
Sangchun Park, located behind Museongseowon Confucian Academy, was built to raise the cultural value of Jeongeup-si with Sangchungok (In Praise of Spring), the first production of Gasa literature (prose-poetry). Sangchundae Pavilion, located on the top of Seonghwangsan Mountain, is a well-known site for recollecting the literary sense of Master Buruheon Jeong Geukin and his poems.