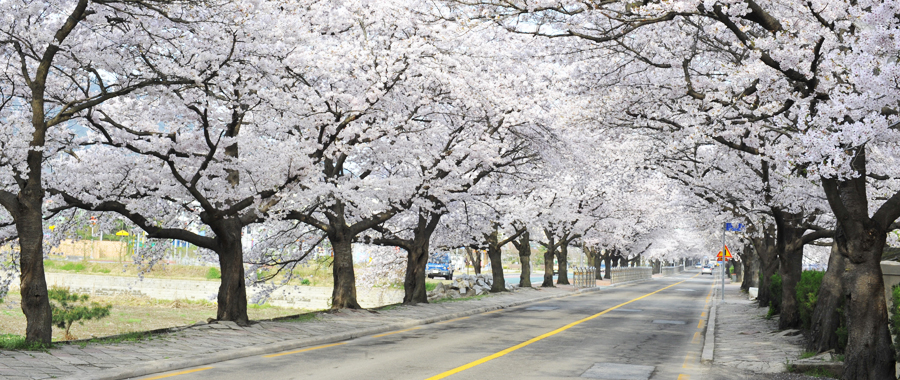 Seventh Scenic Views of JeongeupJeongeupcheon Stream Cherry Blossom Walkway
Jeongeupcheon Stream, a nature-friendly stream, offers marvelous scenery when the approximately 1,200 cherry trees are in full bloom along the 5km walkway from Sang-dong to Yeonji-dong in spring. When the cherry blossoms are in full bloom, the landscape lighting along Jeongeupcheon Stream Cherry Blossom Walkways creates a fabulous view at night.
The Youth Water Park near Jeongdonggyo Bridge is open for about one month during summer vacation with free admission. The Youth Water Park includes a 3,860㎡ swimming pool, water rides, artificial falls and massage falls. This park is a favorite recreational spot in the downtown area in summer.