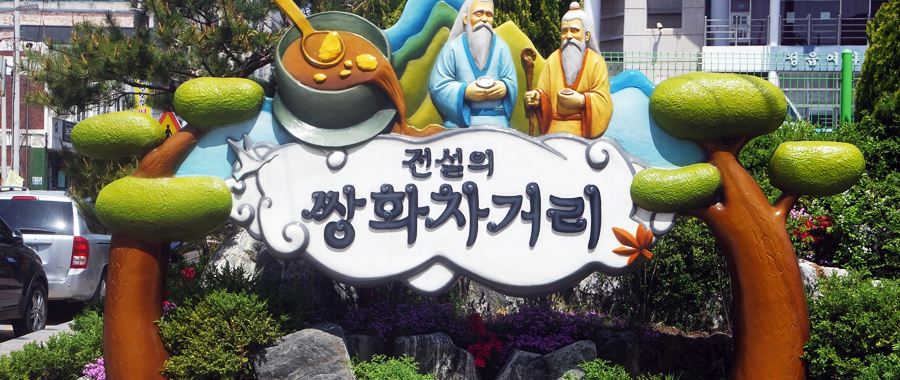 Eighth Scenic Views of JeongeupLegendary Ssanghwacha Tea Street
Jeongeup has the long history of tea culture, such that it was recorded in the ancient literature--including Sejongsillokjiriji (Geography Section of the Annals of King Sejong) and Sindonggukyeojiseungram (Newly Augmented Geographical Survey of the Territory of the Eastern Kingdom)--that the local product of Jeongeup was tea. Of the Jeongeup teas, traditional tea houses offering Ssanghwacha as the main menu item have organically formed along Saeam-ro street. As Ssanghwacha became spotlighted for its rich taste as a healthy food, the tea houses have gradually expanded to the areas near Jangmyeong-dong Community Center.
The Jeongeup style Ssanghwatang, influenced by the royal court's medicinal decoction, is a restorative made by boiling down 20 kinds of high-quality, strictly-selected medicinal materials, including Rehmannia root, ginger and jujubes and adding chestnut, gingko and pine nut. Ssanghwa means 'mixing together' or 'making a pair' and is used to boost the spirit.