Daphniphyllum Macropodum Colony (Natural Monument No. 91)
Daphniphyllum Macropodum is found throughout Korea, China and Japan. In Korea, they grow on the southern coastline, Jeju Island, Naejangsan Mountain and Baegunsan Mountain in Jeolla-do and Anmyeondo Island. The Daphniphyllum Macropodum Colony on Naejangsan Mountain has been highlighted for its academic value as the northern marginal area of the trees, and was designated as Natural Monument No. 91 in December 3, 1962.
Nutmeg Tree Colony
In the Nutmeg Tree Colony located on Weonjeokgol Nature Observation Road in Naejangsan Mountain, approximately 150 nutmeg trees of ages estimated from 300 years to 500 years are grown naturally. When they visit the nutmeg forest, tourists are surprised by the ages of the trees, but then, are shocked again by the great beauty of these magnificent trees. Nutmeg trees are evergreen but their roots grow as deep as 50cm under the ground. These trees extend their branches as far as possible to expose their leaves and to show their strong vitality. With the deep scent of phytoncide, the best cure from nature, visitors will easily recover from their exhausted urban lives.
Weonjeokgol is a beautiful forest filled with the unique natural resources of Naejangsan Mountain.
Experience a fantastic vacation of enjoying peace and rest while strolling along the quiet Nature Observation Road to visit the Nutmeg Tree Forest deep in the mountain.
White Poplar Colony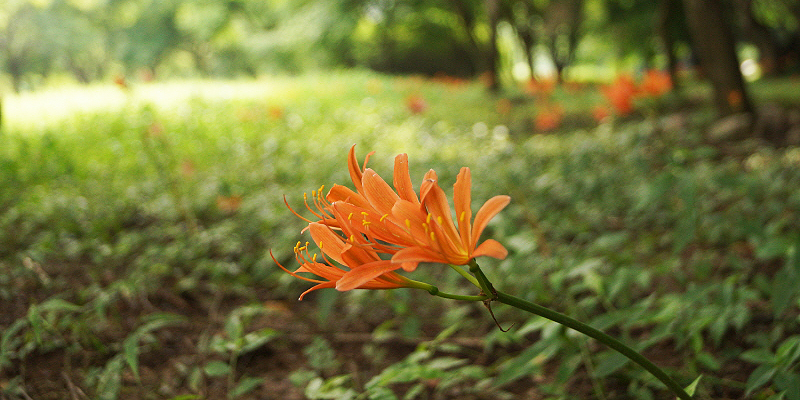 In 2014, the Korea National Park Service and local communities worked together to plant 230,000 white poplars along the entry road to the mountain. It was followed by a project called「One Million White Poplar Flowers in Naejangsan Mountain」. It is expected to create another scenic spot in Naejangsan Mountain along with its autumn foliage.